Mobile repeaters are not illegal!
Repeaters authorised by the relevant Australian carriers such as Telstra, Optus
or Vodafone are not illegal.
See Wikipedia - Cellular Repeater - Regulation in Australia for more detail.
How do I know if the mobile repeater is
legit?
At the time of writing this, Powertec Telecommunications P\L, other than the
carriers, Authorised the Cel-Fi Repeaters to be used on their networks.
It is unlikely that other consumer repeaters on the market are authorised. If in
doubt contact the carrier.
Unfortunately Optus, Telstra and Vodafone do not list any approved repeater list
on their web site, despite attempts to encourage both the Communications
Minister and the Carriers to list them for simplicity and to assist consumers in
purchasing legitimate repeaters.
Here are some contact numbers you can try to verify:
Optus - Tel: 133 937 - http://www.optus.com.au/shop/Mobile-Site/Contact/
Telstra - Tel: 13 22 00 - https://www.telstra.com.au/aboutus/contactus
Vodafone - Tel: 1300 650 410 - http://www.vodafone.com.au/help/contactus
Buyer beware!
There are are web sites, including ones listed on Google Adwords, eBay and
other online seller platforms that mislead buyers into purchasing illegal
repeaters, as they will not be authorised by Australian Carriers.
Don't be duped by the Telstra, Optus and Vodafone logos on their web pages
either. These cheeky sellers are off-shore and use VoIP or Skype with an
Australian Telephone Number and fake Aussie business addresses to create
the perception that their business and intentions are legit.
Legitimate repeater installers and resellers, such as Proeye, gets you approval
from the Carrier as part of the purchase process, and can meet with you in
person face to face!
As a buyer, make your own independent verification check with the carrier, to
ensure that both the product and authorisation process by the carrier is legit and
they are able to possess and operate the repeater.
As part of the purchase process, the buyer is required to provide their name,
address, contact number and the address where the mobile repeater is to be
used.
Which carriers allow Mobile repeaters?
Telstra, Optus and Vodafone will authorise the use of certain Cel-Fi mobile
repeaters.
Not all Cel-Fi models are approved for Australia.
The Cel-Fi Repeaters can be under different brand names such as the Telstra
Smart Antenna. Sold as a white unit.
Why use a mobile phone repeater!
Mobile phone networks were designed to provide coverage to people outdoors
and on the move. However, advancements in mobile phone technologies and
the emergence of Smartphones, people are increasingly relying on mobile
phone access everywhere they go.
Mobile phone service indoors can be poorly, therefore complementing base
station access technologies such as femto and pico cells were developed to
extend coverage to indoor environments.
Both Pico and Femtocells rely on the carrier extending its network into the
premise and they rely on the users internet connection as back-haul to deliver
the service to the end-user.
Mobile repeaters are the third complementary indoor solution available to end-
users, because Pico and Femto cells don't work if internet connections are
poorly, or the user doesn't want to rely on the internet access.
Mobile Phone Repeaters can easily extend the carriers network into the home.
Benefits of mobile phone repeaters!
Once mobile phone reception in the home is improved with a mobile phone
repeater, the users phone will not transmit as much power to communicate,
conserving battery power and reducing radiation effects to the user. Other
benefits include increased broadband access speeds, and a reduction in missed
calls. The CelFi RS2 is a 3G repeater. However the upcoming Cel-Fi Pro is a
4G Repeater.
Do I need an external antenna!
An external antenna will likely improve indoor mobile signal coverage. The Cel-
Fi repeater system will increase its output power if the isolation between the
external and indoor signal is increased. Thus the end-user coverage is
enhanced.
Health effects, and radiation!
The Cel-Fi Mobile phone repeaters are radiocommunications devices. They
operate at lower power levels in comparison to a mobile base station, however
they are subject to the Australian Communications and Media Authority (ACMA)
Compliance and Labelling Arrangements which includes electromagnetic
radiation requirements. Mobile repeaters use similar technologies like Wi-Fi and
cordless phones. Concerned persons should make further inquiries and fully
self inform themselves about radiation and repeaters before proceeding to
purchase.
ACMA information
The ACMA can provide legislative information about Mobile Repeaters and the
electromagnetic radiation requirements.
The ACMA web www.acma.gov.au
Cel-Fi Antenna Installations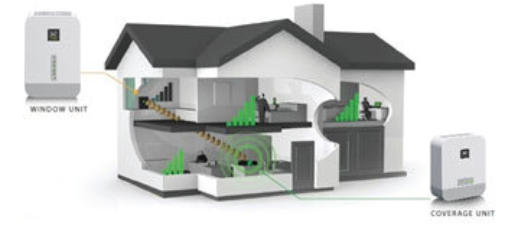 Why use Proeye
Proeye can assist buyers in the approval
process with the carrier, supply and install
repeater system.
Proeye is a reseller, installer and
researcher into mobile telecommunications.
We have a really good grasp on the
technical operation of the Cel-Fi repeater
and how to optimise its performance in
difference situations. Whether its one
repeater or 20 of them, we have a team of
professionals across Australia to assist in
different types of deployments.
We have studied the operation of current
available Cel-Fi repeaters and applied new
and amazing concepts to install Cel-Fi
Repeaters where others cannot or failed.
Technical expertise and appropriate tools
Our strong technical technical expertise,
tools of the trade such as spectrum
analysers, drones, and people network
across a number of regions allows us to
install repeater systems more effectively.
Purchased the repeater from another
seller?
No problem, we are still able and willing to
help if you purchased the repeater from
another supplier!
Proeye has over 20 Years experience in
the Telecommunications
Radiocommunications and Security
Electronics industry.
If you have any questions, regarding
purchase, or technical info, please feel free
to contact us!
The Cel-Fi Repeater:
Is the only Aussie legit repeater for use by
the end-user.
Improves coverage.
Is mobile network friendly.
Is a 3G Repeater.
Improves your mobile 3G Voice and Data.
Has an optional external antenna port.
Can be easily installed by the end user.
What is a mobile Phone
Repeater (Mobile Repeater)
A mobile repeater is currently defined as fixed
radiocommunications device designed to regenerate or
replicate a mobile phone signal.
Mobile repeaters are designed for the purpose of extending
and improving coverage to areas where service was
previously not possible due to the surrounding environmental
conditions (such as indoor or underground parts of a building,
or new real-estate developments where mobile base stations
are far and few).
A mobile phone repeater operates within apparatus or
spectrum licensed radio-frequency bands designated as
Public Mobile Telephone Service Bands (PMTS).
Mobile repeaters are also used and managed by mobile
carriers as part of their general network, and authorised
under its PMTS licence.
Subscribers (mobile phone end users) wanting to use a
mobile repeater must (with the exception of a passive mobile
repeater) obtain permission from the relevant mobile carrier
under a third-party arrangement.
Subscribers that operate a mobile repeater without that
mobile carrier's permission, runs the risk of causing harmful
interference to the mobile network, other mobile networks,
and users of spectrum, which may cause financial loss or
even worse put someone's safety at risk!
Types of repeaters on the
market
There are two types types of repeaters on the market today,
Active Repeaters and Passive Repeaters.
Active repeaters are powered devices and sometimes
referred to as a booster (however they are technically not a
booster). They work by regenerating or amplifying the phone
signal. People refer to repeaters and boosters as the same
thing, however boosters connect to a mobile phone by a
physical cable, a repeater does not.
Passive Repeaters are devices which are not powered that
regenerate, or reflect the phone signal. Passive repeaters do
not provide very little coverage because only a small portion
of the signal is captured and regenerated without any
amplification.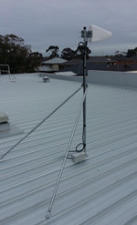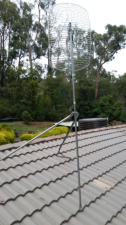 Cel-Fi Pro
The 3G and 4G
Mobile Phone Repeater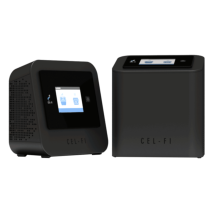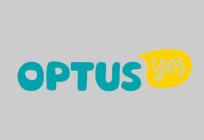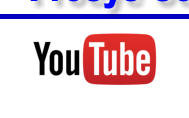 Click on our channel and page to see more about us.

Cel-Fi`Go Repeater:
Excellent for domestic, commercial, industrial
and medical environments.
Cel-Fi Go can improve mobile coverage by
using multiple indoor antenna systems also
known as Distributed Antenna Systems (DAS)
to fill in dead spots, and improve on indoor
signal coverage in comparison to other
repeaters. Improve your 3G or 4G reception
now.

© Proeye Communications & Security Systems 2017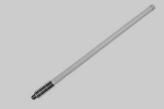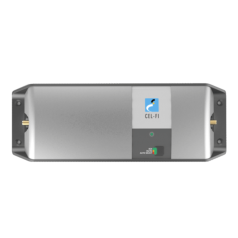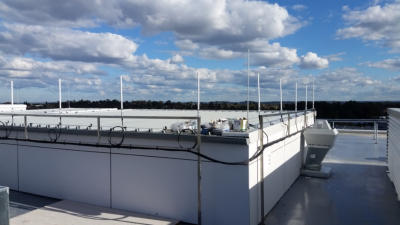 Mobile Repeaters to Avoid